Our society puts unrealistic pressure on women to look a certain way. Even during and after pregnancy, when gaining weight is quite natural, women (especially celebrities) are under an immense amount of pressure to keep themselves in shape. In fact, when it comes to pregnancy-induced weight gain, celebrities are often subject to body-shaming! However, weight loss doesn't happen overnight. You need to make a lot of changes in your lifestyle to see a difference in your waistline. And, the struggle of India's ace tennis player Sania Mirza wasn't any different. This post is all about Sania Mirza weight loss post-pregnancy transformation.
Sania Mirza keeps on updating her fans with the current happenings in her life via social media. Recently she shared some tidbits from her post-pregnancy weight-loss journey on Instagram. Sania gained 23 kg during her pregnancy and managed to lose 26 kg in just a short span of 4 months! She credited her weight loss to a lot of hard work, discipline and dedication. She has posted a throwback video of her workout at the gym and in the caption, she shared how she lost the post-pregnancy weight after the birth of her son Izhaan. Let's have a look-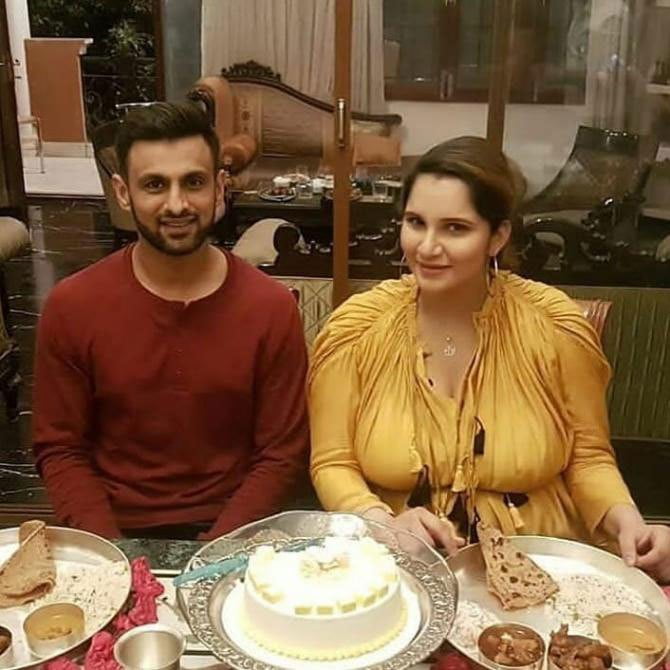 "We had documented little tidbits from my post-pregnancy journey back to being and feeling healthy and fit again .. I've been asked about my weight loss' journey so many times .. how? When? Which? Where? So I'll try to post some of it here every day or every few days .. I put on 23 kilos when I was pregnant and have managed to lose 26 in span of 4 months or so .. with a lot of hard work, discipline and dedication .. I read msgs from women all the time as to how they find it so difficult to come back to normalcy' after childbirth and don't take care of themselves or don't find the motivation or inspiration .. Ladies, I just wanna say … if I can do it then anyone else can too .. believe me that one hour or 2 hours a day to yourself will do wonders to you physically but so much mentally as well ..remember – #Mummahustles
Ps- this is me after losing a bit of weight already after Izhaan was born .. roughly 2 and a half-half months after I delivered."
Sania has also posted the story of her Day 2 at the gym with this caption
"Day 2- it was one of the toughest days to get myself to go to the gym I remember, sore body, tiredness, sleepless nights with the new baby – after day 1 of such rigorous work out,my body wanted to give up and accept that it may never respond to exercise the same way as before. That maybe I won't be able to come back to being close to as fit as I used to be. It was my mind that kept me going, my jumps could get higher, my technique could get better, my stamina could get better, but it doesn't happen overnight! It is a process and once we accept that nothing can hold us back." #mummahustles #fitindiamovement"
The 32-year-old mother of one has promised to share more such videos under the Mumma Hustles hashtag.
"I enjoyed my pregnancy because, for 9-10 months, I did what I wanted to and ate what I wanted to which I never did all my life. I was very sure that from the day I delivered my baby, everything would change, and literally from the next day onwards, I was on a healthy diet which helped me in losing 22 kg in four months," said Sania.
It was all because of her determination and love for fitness that Sania has done something that most of us can't even think of. Soon after the birth of her son, she went back to the rigorous workout routine to get fit.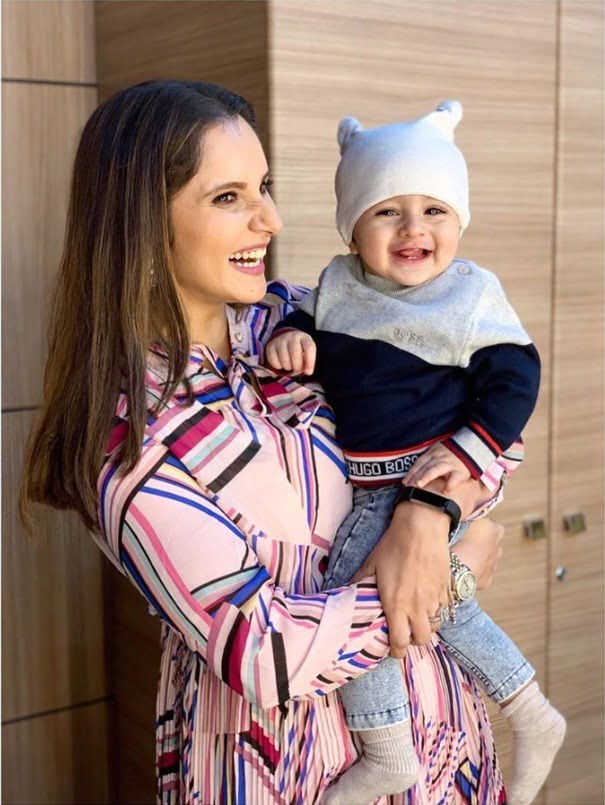 In conversation with TOI, she said- "I lost all the weight by myself. It was just with cardio and my knowledge of fitness. It was also restricted because I couldn't do weights. I was killing myself. I would do 100 minutes of cardio, an hour of kickboxing and an hour of pilates. That was my day, that's how I lost weight. My point is every celebrity doesn't go under the knife to lose weight, people work hard. My training has been good so far, but as the workload increases, I don't know how my body will react. I'll have to play it by ear."
"These days, I do a lot of core, because that is the toughest. I split my training into two sessions. It's weights and strength in the morning and in the evening, it is more plyometric and cardio. It has been extremely challenging, but I have enjoyed it. No matter where you are if you want your body to get back into shape physically, you can do it. It's not just about how you look, but how you feel," added Sania.